Chocolate-Banana Pancakes with Peanut Butter & Cream Cheese Frosting
What could be more indulgent than fluffy chocolate-banana pancakes with creamy cheese frosting for brekkie?
Difficulty level:
Easy
Time required:
30 mins  
Ingredients:
Pancakes:
120 gm flour
3 tbsp cocoa powder
1 tsp baking powder
1/2 tsp baking soda
1 large, ripe banana

mashed)

150 ml plant based milk

3 tbs plant based yoghurt

2 tbsp agave syrup

1-2 tbsp coconut oil

Banana slices, for toppings
Peanut butter & Cream cheese frosting:
100 gm vegan cream cheese
2 tbsp agave syrup
2 tbsp peanut butter
4-5 tbsp whipped cream
Directions:
Pancakes:
In a bowl, mix all wet the ingredients: mashed banana, milk, yoghurt, syrup and coconut oil. Stir well.
 
In another bowl, combine dry ingredients : flour, cocoa, baking powder and soda.
 
Add the dry ingredients to the wet mixture.
 
Cook the pancakes on medium heat, around 2 minutes on each side.
 
Serve with the banana slices and peanut butter & cream cheese frosting on top!
Frosting:
In a bowl,use an electric mixer to combine the cream cheese with agave syrup and peanut butter.
 
Add the whipped cream and beat until well combined.
 
Divide the frosting in two. Add the blue spirulina in one part, and the matcha in the other. Mix until the color is well incorporated.
 
Spread on top of your pancakes. Or use a piping bag and your favorite tip to pipe decorate!
---
Our Blue Spirulina is extracted from green spirulina through a process where we get rid of the nasty, fishy taste and boring color, and keep the healthy stuff and intense blue color!
Green Matcha has a long tradition of use in tea ceremonies in eastern cultures. Our matcha is sourced with the focused on providing a matcha powder that is great for use in foods as well as for tea. It works really well to use in everything from smoothies to desserts!
---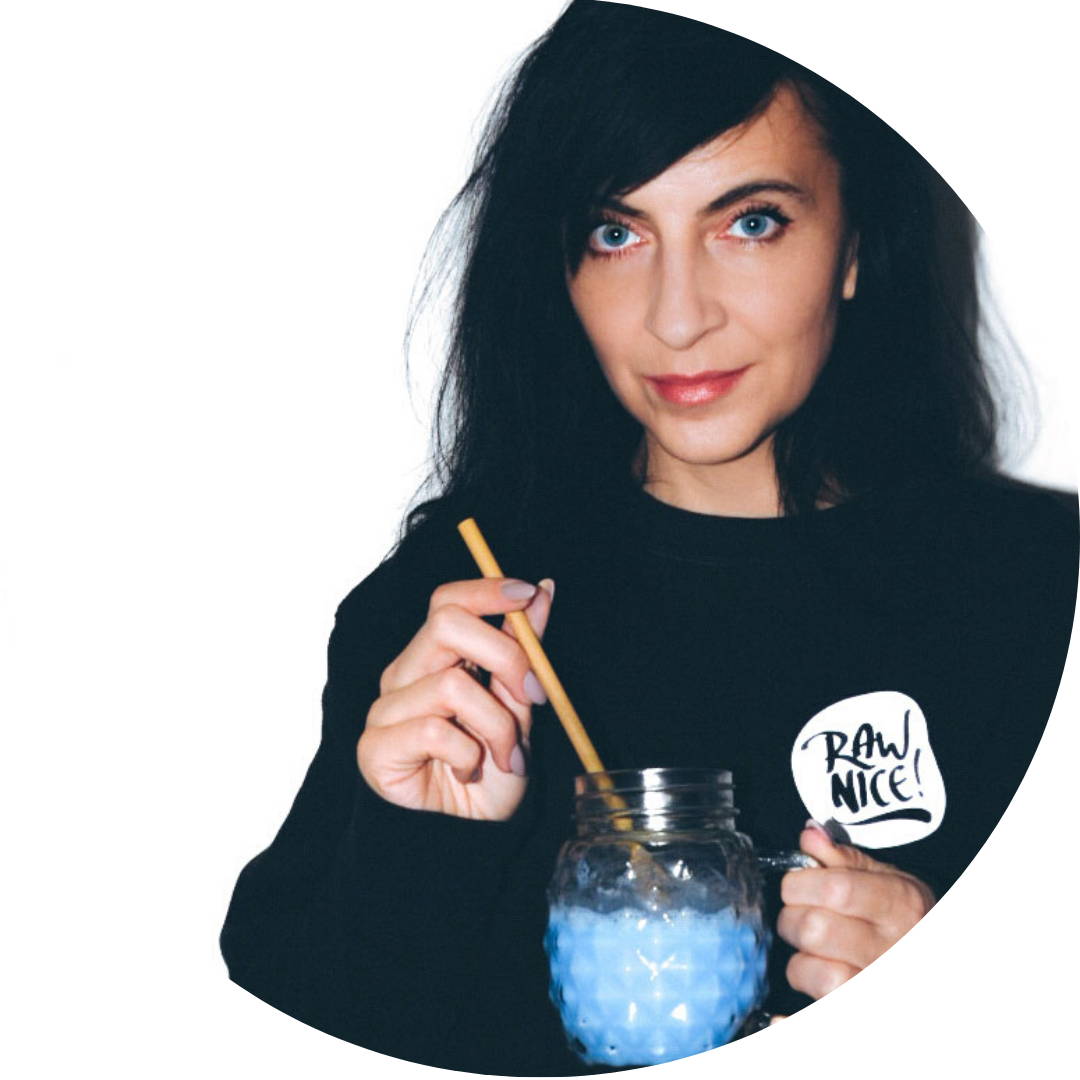 Anna is a talented photographer, originally from Poland and now living in Stockholm. She's part of our local Rawnice team, and her inspiring breakfast creations are sure to spark a joy in your taste buds!
Purchase the featured products: