Halloween Mini Donut Pops
These little sweet donut pops are the ultimate Halloween treat!
Difficulty level:
Easy
Time required:
1 hour +
Ingredients:
180 gm white flour mix

1 tsp baking powder

50 gm sugar

Pinch of salt

160 ml plant based milk

1 tsp vanilla extract

30 ml melted coconut oil (plus some to grease the pan)

2 tbsp applesauce
Chocolate icing:
Aquafaba icing:
6 tbsp chickpea water (aquafaba)

240 gm powdered sugar, sifted

1 tsp lemon juice or water (optional)
Decorations:
Sugar eyes

Colorful sugar sprinkles
Notes:
Can't find sugar eye decorations in your grocery? Make your own by using white sugar fondant! Divide the white fondant into two. Mix about 1/2 tsp of activated charcoal powder (or more) to one ball. Shape the white and black fondant into eyes.
Directions:

Donuts:
Preheat oven to 180°C.


In a bowl, combine flour, baking powder and sugar. Mix.


Add milk, chickpea water, vanilla extract, oil and apple sauce. Mix until well combined.


Fill the donut pan with the batter. You can use a piping bag to make it easier.


Bake donuts in the oven at 180°C for about 20 minutes or until done.


Take off from the oven and cool completely.


Prepare the chocolate and aquafaba icing.


Decorate your donuts however you want! To make the monster eye donuts, cover a few donuts with green chocolate icing. Add sugar sprinkles and sugar eyes on top.


To make a spider web, cover donuts with melted purple chocolate. Pipe in black aguafaba icing to create a spider web.
Chocolate Icing:
Melt white chocolate.


Divide into three portions.


Add Rawnice color powder of choice into each portion and mix until color is well incorporated.
Aquafaba icing:
Whisk the chickpea water with an electric mixer until foamy.


Add the sifted sugar gradually, mixing constantly on high speed.


If you want to make one color of icing, add powder gradually and mix until it's well incorporated. If you want make two colors or more, divide the icing into different bowls before adding the colors.


If your icing is too thick add more chickpea water (or 1 tbsp of lemon juice). If the mixture is watery, add more sugar.


Use a piping bag to decorate the donuts if you want to create intricate designs.
---
Activated Charcoal is one of natures most powerful colorants. Our Charcoal is made from bamboo and it has such strong detoxifying properties that we never recommend consuming Activated Charcoal within 1 hour before or after any medications.

>> Read more about Activated Charcoal in the Shop <<
Beetroot is a vibrant burgundy color made from all-natural, red little beeties! A teaspoon of this powder will give your food that POP of pink in a heart-beet!
Our Blue Spirulina is extracted from green spirulina through a process where we get rid of the nasty, fishy taste and boring color, and keep the healthy stuff and intense blue color!
Green Matcha has a long tradition of use in tea ceremonies in eastern cultures. Our matcha is sourced with the focused on providing a matcha powder that is great for use in foods as well as for tea. It works really well to use in everything from smoothies to desserts!
---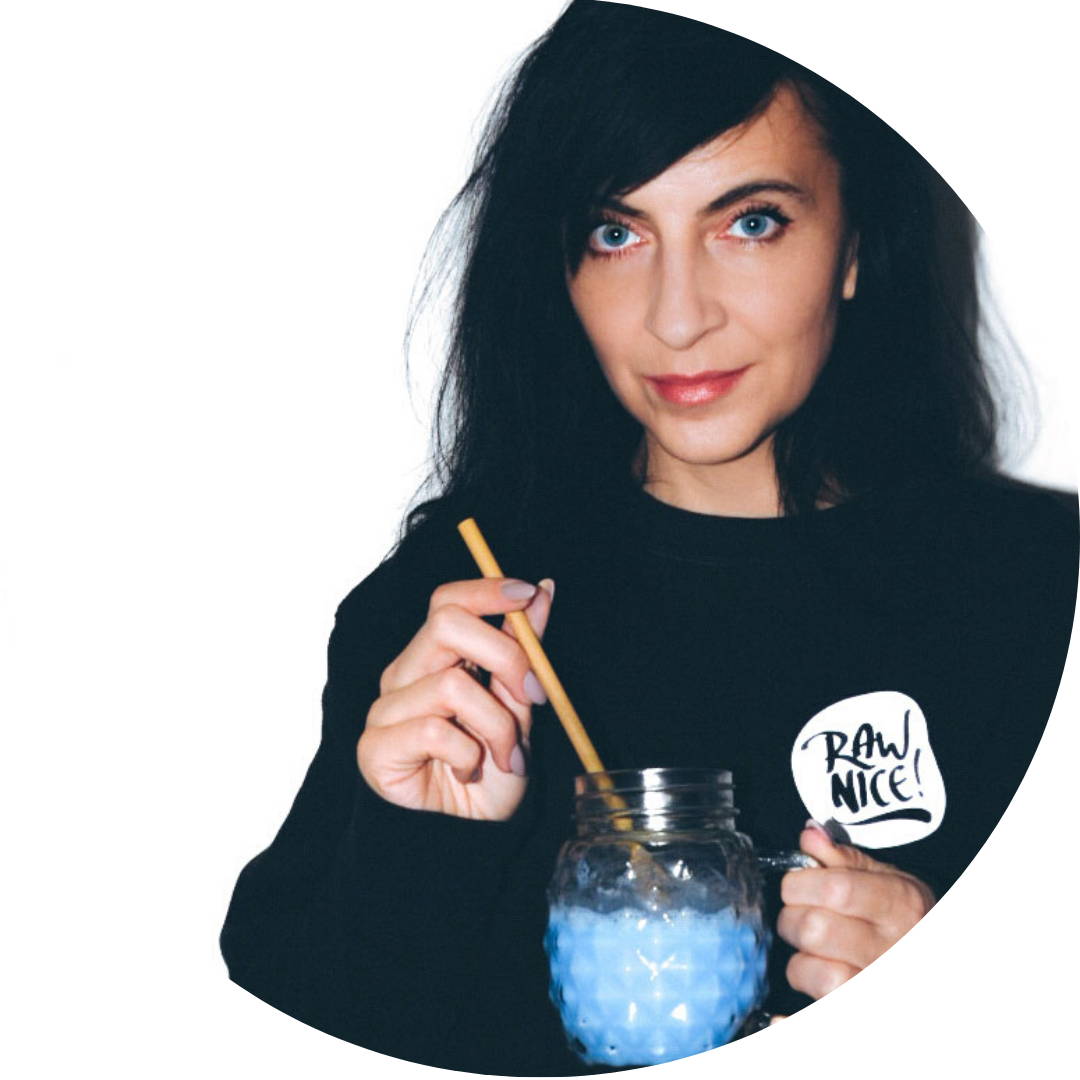 Anna is a talented photographer, originally from Poland and now living in Stockholm. She's part of our local Rawnice team, and her inspiring breakfast creations are sure to spark a joy in your taste buds!
Purchase the featured products: