These popsicles might be the best thing you eat all summer!
---
For these blue popsicles you will need:
---
Ingredients:
1 can of coconut cream

1 cup of coconut water

1 cup of almond milk

¼ cup agave syrup

3 tbsp. Rawnice blue spirulina

¼ tsp Rawnice activated charcoal

Handful of fresh blueberries
Directions:
In a medium sized bowl mix coconut cream, coconut water and almond milk together

Wisk in agave syrup until thoroughly combined

Separate mixture into three small bowls.

In the fist bowl, mix in Rawnice blue spirulina

In the second bowl, mix in activated charcoal

Leave the third bowl plain

Drop a couple blueberries into each mould.

Alternate pouring a bit of mixture from each colour bowl into the moulds

At the half way filled point, add a few more berries to each mould.

Fill the moulds until they are almost to the top.

Stick in some of your favourite collected cutlery and you have a treat that will be fancy and flavourful
---
A huge thanks to Laruen Hallman
for creating this fantastic recipe!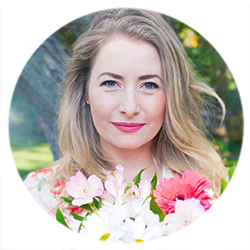 Lauren is a fantastic food creator, always inspiring with her pastries, smoothiebowls and colorful creations. She is also into Mindfulness, self love and grattitude!

You can view more of her recipes and blogposts over at:
https://www.veganfoodwithgratitude.com/
 
---
This recpipe was made using our
Activated Charcoal Powder

If you enjoyed the recipe, please leave Lauren a comment down below!