Let's celebrate the colorful Pride Month 🏳️‍🌈 with a fabulous rainbow cake!
Difficulty level:
 Medium
Time required:
1 hour+
Ingredients:
Crust:
120 g walnuts

120 g raisins

4 tbsp rolled oats

1-2 tbsp coconut oil (melted)

2 tbsp peanut butter
Filling:
250 g cashews (soaked for a few hours, rinsed and drained)

Coconut cream (1 can)

100 ml coconut yoghurt

5 tbsp agave syrup

30 ml coconut oil (melted)

1/2 - 1 tsp vanilla powder
Directions:

Place all the crust ingredients in a food processor or blender. Combine until the texture is semi-fine.
 
Press the crust in the base of of the cake pan and refrigerate until it sets (about an hour).
 
Blend all the the filling ingredients, except for the food color powders, until smooth.
 
Divide the filling into 5 parts, and tint each with the food color powders. Mix well.  
 
Pour the colored fillings on the chilled crust, one color at a time. Pour the fillings by layer, then use a fork to create swirls.
 
Refrigerate until firm. Remove from the freezer at least 30 minutes before serving.
 
Decorate with vegan whipped cream and colorful sugar sprinkles!
Note: you can also create a layered rainbow raw cake by freezing it between adding each colored layer.  
---
Beetroot is a vibrant burgundy color made from all-natural, red little beeties! A teaspoon of this powder will give your food that POP of pink in a heart-beet!
Our Blue Spirulina is extracted from green spirulina through a process where we get rid of the nasty, fishy taste and boring color, and keep the healthy stuff and intense blue color!
Green Matcha has a long tradition of use in tea ceremonies in eastern cultures. Our matcha is sourced with the focused on providing a matcha powder that is great for use in foods as well as for tea. It works really well to use in everything from smoothies to desserts!
Our Pink Pitaya Powder is made from the flesh of the red dragon fruit harvested ripe, then processed and freeze dried. Color your food in 50 shades of pink with this crazy vibrant pink powder!
Curcumin is a vibrant turmeric extract that contain the majority of the color from the turmeric root, but not any of that strong distinct turmeric taste. This makes it perfect for use in food to add color and nutrition without distorting the taste!
---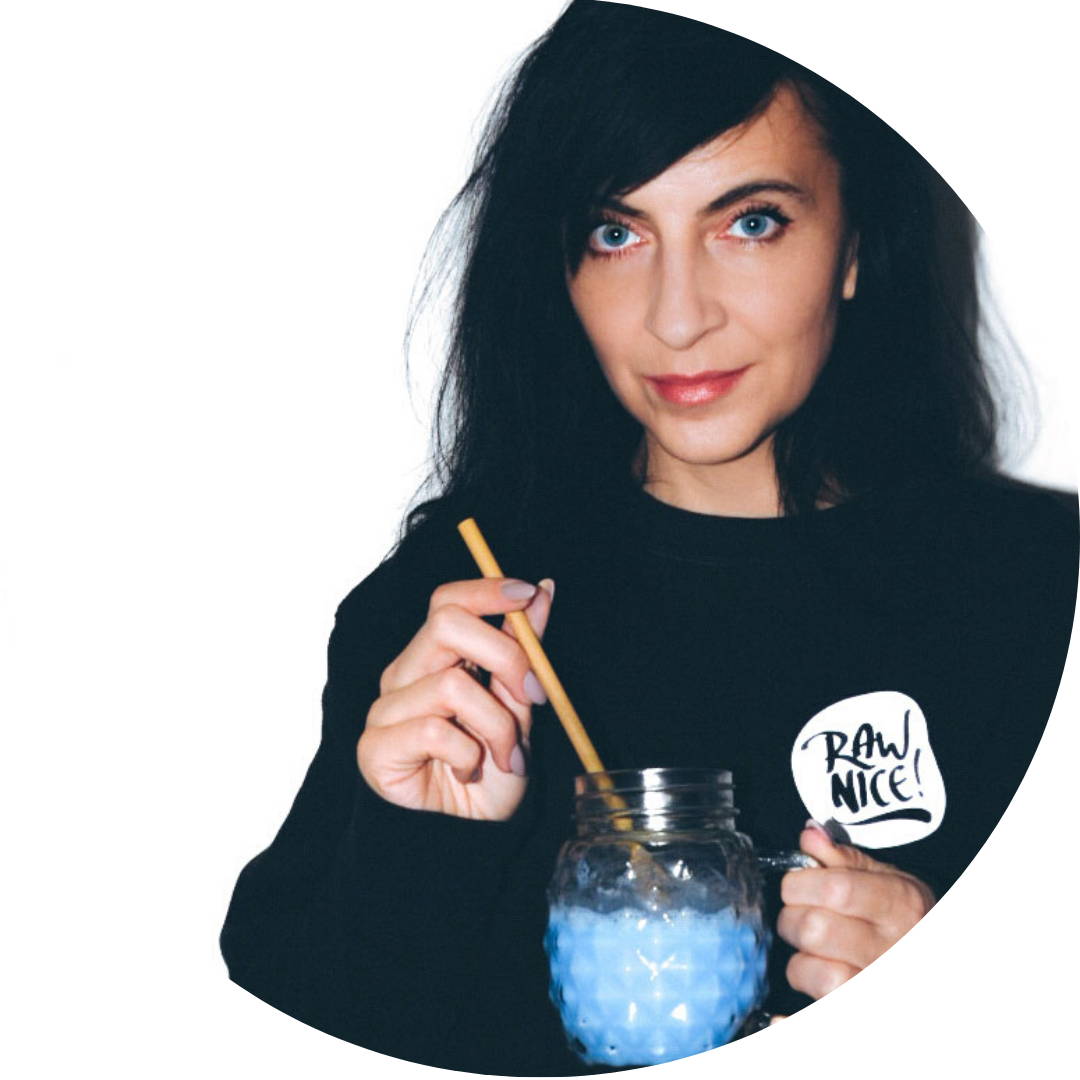 Anna is a talented photographer, originally from Poland and now living in Stockholm. She's part of our local Rawnice team, and her inspiring breakfast creations are sure to spark a joy in your taste buds!
Purchase the featured products: