Take an insta-trip to the ocean with this playful smoothie bowl!
Difficulty level:
Easy
Time required:
1 hour
Ingredients:
Smoothie:
2-3 frozen bananas

1 fresh mango

2 tbsp plant-based yoghurt (or a splash of plant-based milk of choice)
Ocean decorations:
2-3 tbsp coconut yoghurt

Crushed cookies (or waffle cones)

Puffed quinoa
Notes:
You can add more powder colors depending on the shade you like.
Directions:

First, prepare the ocean decorations. Divide yoghurt into two small bowls. Add blue spirulina powder to one bowl and beetroot powder to the other. Mix well.


Fill the silicone molds with the colored yoghurt. You can fill the molds separately with each color, or add both colors in a mold, and create swirls using a toothpick or stick.


Crush the cookies. Set aside.


In a blender, put in all the smoothie ingredients and blend until smooth.


Transfer smoothie into your favorite bowl. Sprinkle with cookies and quinoa. Add the mermaid tail and other ocean decorations. Enjoy!

Pro tip: Take your bananas from the freezer and set aside for around 10 mins before you start blending. They will be easier to blend!
---
Our Blue Spirulina is extracted from green spirulina through a process where we get rid of the nasty, fishy taste and boring color, and keep the healthy stuff and intense blue color!
Beetroot is a vibrant burgundy color made from all-natural, red little beeties! A teaspoon of this powder will give your food that POP of pink in a heart-beet!
---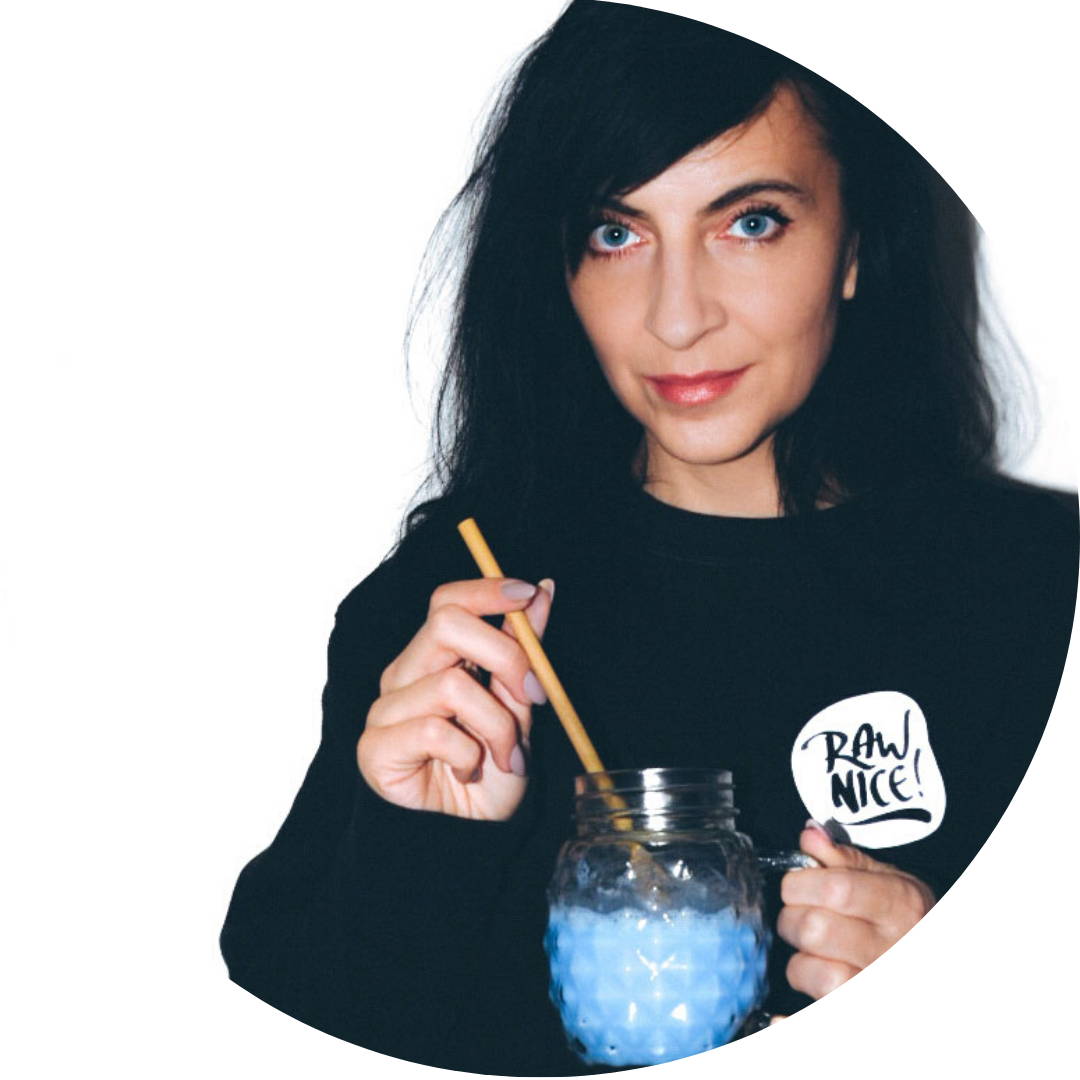 Anna is a talented photographer, originally from Poland and now living in Stockholm. She's part of our local Rawnice team, and her inspiring breakfast creations are sure to spark a joy in your taste buds!
Purchase the featured products: