You donut want to miss these small but expressive baked treats!
Difficulty level:
Easy
Time required:
1 hour
Ingredients:
135 gm flour

1 1/2 tsp baking powder

50 gm sugar

Pinch of salt

100 ml almond milk (or milk of choice)

Lemon juice (from one lemon)

Lemon zest (from one lemon)

30 ml melted coconut oil (plus some to grease the pan)

1/2 mashed banana
To decorate:
Notes: The amount of Rawnice powders depends on how intense you want the color.
Directions:

Preheat oven to 190°C . Grease the mini donuts pan with some coconut oil.
 
Mix milk and lemon juice, set aside.
 
In a bowl, mix flour, salt, baking powder, sugar and combine. Pour the lemon-milk mixture. Mix everything well.
 
Add coconut oil, mashed banana and lemon zest to the dry mixture.
 
Transfer the batter into a piping bag. It will be easier to fill the donuts pan.
 
Fill the donuts pan. Bake for 15 mins in 190°C. Use a wooden stick to poke the donuts, and if it comes out clean they are ready!  
 
Cool donuts.
 
Dip donut in the white chocolate. Let it set before topping with sugar fondant.
---
Activated Charcoal is one of natures most powerful colorants. Our Charcoal is made from bamboo and it has such strong detoxifying properties that we never recommend consuming Activated Charcoal within 1 hour before or after any medications.

>> Read more about Activated Charcoal in the Shop <<
Our Blue Spirulina is extracted from green spirulina through a process where we get rid of the nasty, fishy taste and boring color, and keep the healthy stuff and intense blue color!
Beetroot is a vibrant burgundy color made from all-natural, red little beeties! A teaspoon of this powder will give your food that POP of pink in a heart-beet!
Curcumin is a vibrant turmeric extract that contain the majority of the color from the turmeric root, but not any of that strong distinct turmeric taste. This makes it perfect for use in food to add color and nutrition without distorting the taste!
---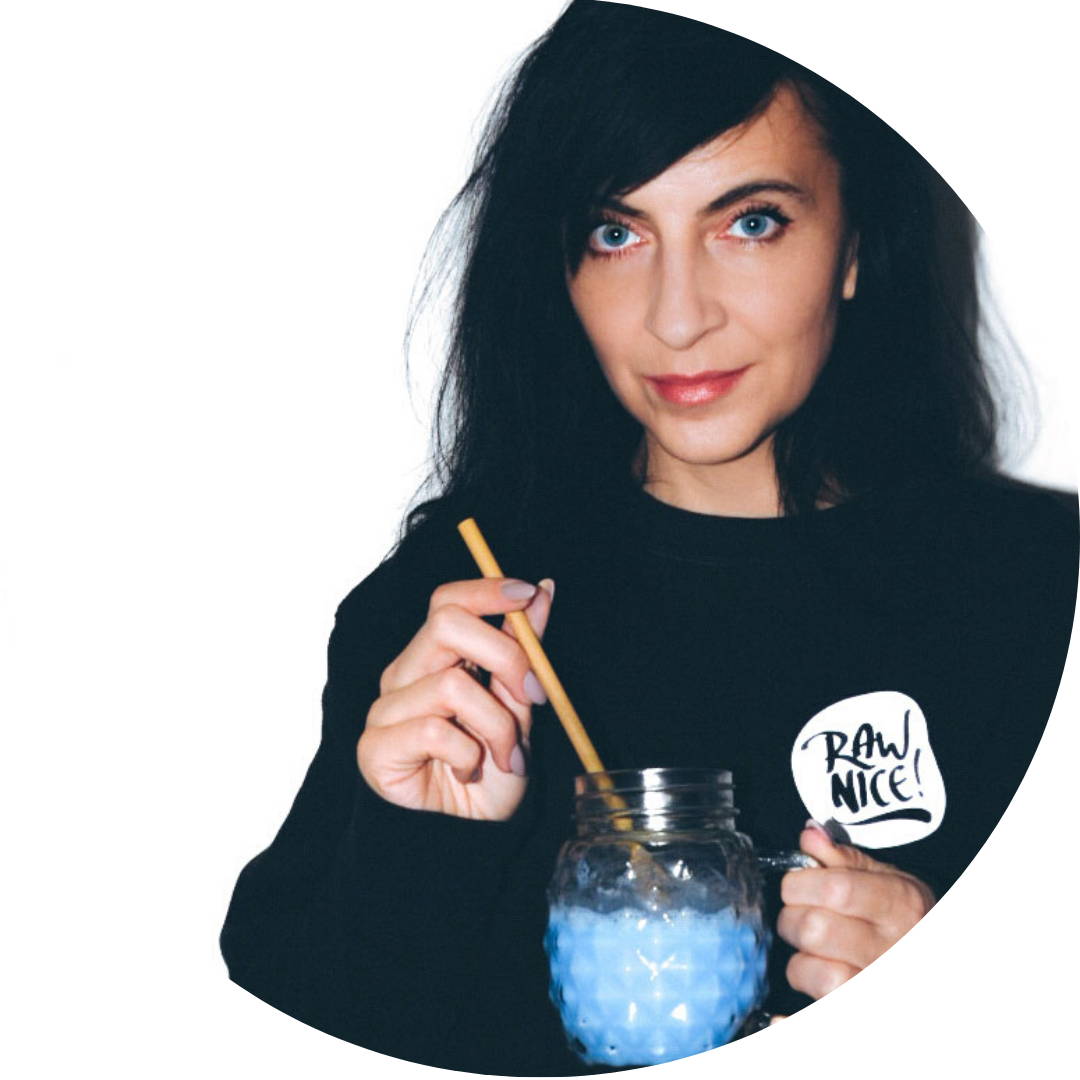 Anna is a talented photographer, originally from Poland and now living in Stockholm. She's part of our local Rawnice team, and her inspiring breakfast creations are sure to spark a joy in your taste buds!
Purchase the featured products: