Rainbow Pasta with Simple Tofu
Wow your kids with these colorful noodles plus sweet & savory tofu!
Difficulty level:
Easy
Time required:
1 hour +
Ingredients:
Pasta:
500 g pasta (spaghetti, spiral, glass noodles)

Water
Simple tofu:
Tofu (one block)

1 tbsp olive oil

2 tbsp soy sauce

1 tsp smoked paprika

2 tbsp agave syrup

1 tbsp black sesame
Directions:

First, to avoid powder lumps, mix the powders with some hot water. It will be easier to incorporate the colors.
Pink spaghetti:
Cook spaghetti as indicated in the packaging.


Remove from heat 3-4 minutes before the required cooking time. Do not drain the water.


Add the pink pitaya mixture and stir well.


Wait for about 5 minutes or until the pasta absorbs the pink color. Drain the pasta.
Blue & purple spiral pasta:
In a pot, add water (as per pasta packaging) and the butterfly pea powder. Then stir and bring to a boil.


Cook the pasta with time indicated in the packaging.


Drain the cooked pasta, and divide into two bowls.


To make the purple color, add juice from 1/2 lemon to one bowl and mix.
Matcha glass noodles:
Pour hot water to a bowl (amount is as per noodle packaging).


Add matcha powder and stir well.


Add the glass noodles and soak until it's ready.
Simple tofu:
Press the tofu and remove excess water. Cut into cubes.


Heat the pan, add some olive oil and throw in the tofu cubes. Brown on each side, about 1-2 minutes.


Add soy sauce, smoked paprika and agave syrup. Stir and cook for a few minutes.


Remove from the heat, sprinkle with black sesame and mix.


Assemble! In a coconut bowl, add some fresh greens, like rucula and spinach. Add your fave veggies, the rainbow pasta, noodles and tofu. Drizzle with olive oil on the top!
---
PRODUCTS USED IN THIS RECIPE:
The Butterfly Pea Powder is made from a beautiful flower grown in tropical climates. It's PH sensitive and reacts to acidic liquids, like lemon, by changing color from blue to pink!
Green Matcha has a long tradition of use in tea ceremonies in eastern cultures. Our matcha is sourced with the focused on providing a matcha powder that is great for use in foods as well as for tea. It works really well to use in everything from smoothies to desserts!
Our Pink Pitaya Powder is made from the flesh of the red dragon fruit harvested ripe, then processed and freeze dried. Color your food in 50 shades of pink with this crazy vibrant pink powder!
---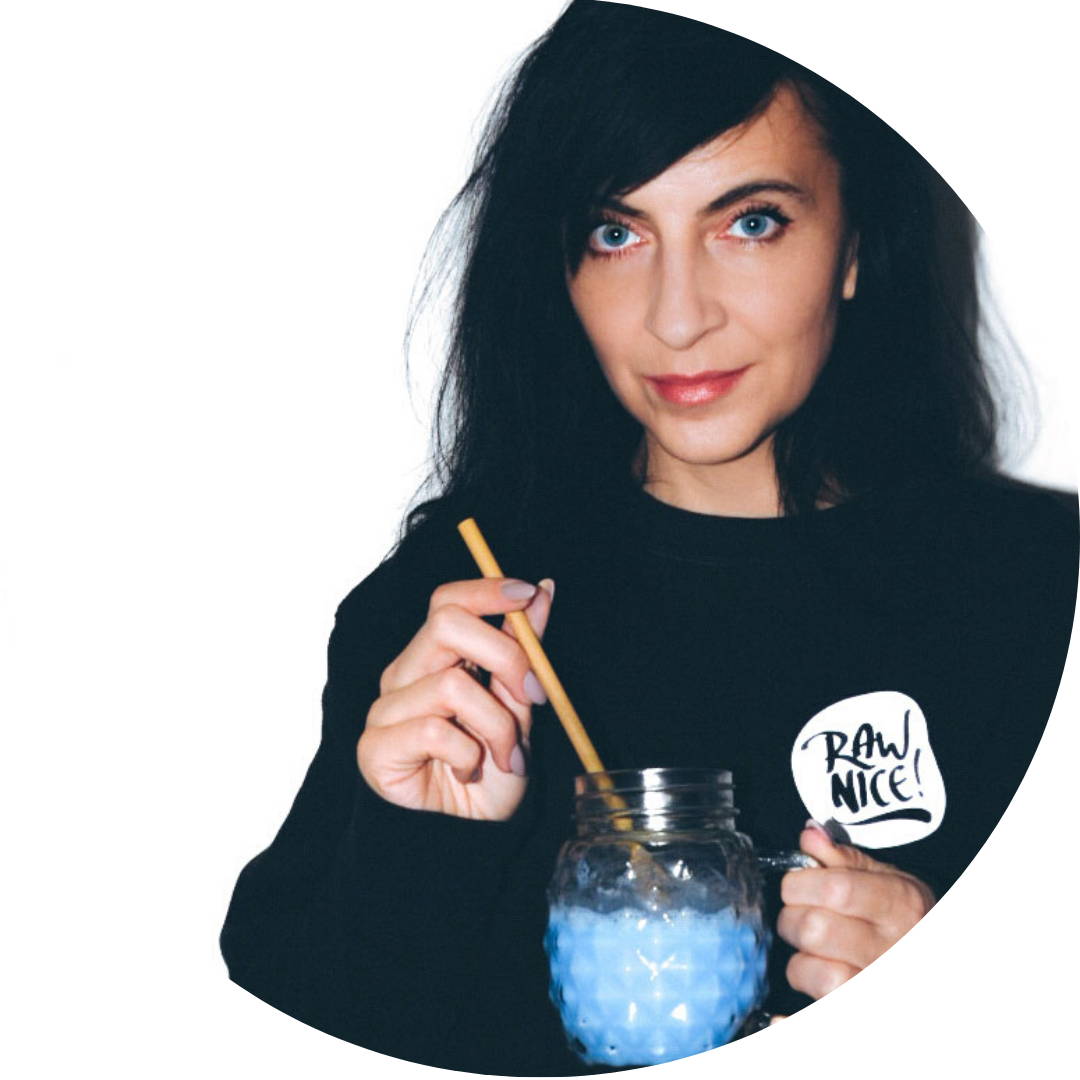 Anna is a talented photographer, originally from Poland and now living in Stockholm. She's part of our local Rawnice team, and her inspiring breakfast creations are sure to spark a joy in your taste buds!
Purchase the featured products: